We all know that pattern glass was made in goblets, table sets, etc.
but as the Nineteenth Century rolled on, glass companies began to
get more creative and/or practical in the forms they made.
Many gift items can be found in this store.
To learn about purchasing from PatternGlass.com, please click HERE.




Also called Muffineers these overgrown shakers can be filled with sugar or with
sugar mixed with ground cinnamon for toast. Or whatever you'd like to sprinkle.

HENRIETTA aka Big Block pattern by Columbia Glass Co. ca.1889. It is about 4" tall and has the original lid. $45
This pretty milk glass sugar shaker is simply called: Eagle No. 75.
The lid is original & in great shape as is the glass. See it in an early ad HERE. $75
FLAT FLOWER in opaque pretty blue milk glass. Made by Northwood ca. 1890s.
It is 4 1/2" tall to the top of the original lid. **SOLD**

a
PLUTEC, a McKee pattern ca. 1910.
It is 7 1/2" long & 4" wide.
See another view of it HERE. **SOLD**


HAWAIIAN aka Gala pattern by John Higbee Glass Co. ca. 1913. It is 7" long, 4 1/4" wide and 6" tall with an applied handle. $55
PORTLAND aka U S Portland is a product of the U S Glass Co. ca. 1910. It has a twisted applied handle & measures 8" tall.
A difficult form to find in this pattern. See other views
HERE & HERE. **SOLD**
A pink translucent glass
Flower Basket by Atterbury.
It is dated on the back,
"PATD July 21st 1874 April5 1881"
See HERE.
It is 5" high & the basket
is 6" x 9". $85

| | |
| --- | --- |
| | SEE MANY EAPG & FLINT HONEY DISHES HERE. |

During reign of Queen Victoria, 1837-1901 a glass form was made called Rose Bowls. They were not for the purpose of displaying roses
but for holding rose petals or homemade potpourri.
The sizes ranged in height from 4 1/2"-7 1/2", but some as
small as 2 1/2" tall. The tops were usually crimped,
but some scalloped or even smooth.
Victorians usually set them near a window so sun would
shine through & warm the petals to enhance the scent.
This was an attempt to mask foul orders of
Victorian homes. We have a few in EAPG patterns to offer.
WREATH & SHELL aka Manila in vaseline opalescent is a classy pattern by Albany Glass Co. ca. 1900.
It is 4" tall. See view HERE.
$145

X-Ray emerald green
& gold rose bowl is 4" tall. The gold is excellent - made by Riverside Glass Co. ca. 1899. A form not listed in this pattern. $115

MAJESTIC rose bowl made by McKee & U S Glass Co.
ca. 1893. It is 3 3/4" tall.
$38


QUEEN'S NECKLACE was made by Bellaire Goblet Co. ca. 1891. This vase which could serve as a rose bowl is 9" tall. See another VIEW.
$38

FLORAL OVAL is by J. B. Higbee Glass Co.
ca. 1909. This unusual piece is 5 5/8" tall & is
a Rose Bowl on a stem. $55

This FLORAL OVAL rose bowl is the flat version. It is 4" high & 6" at the widest part with the top edge turned in. See another photo of it HERE. It would hold more fragrant flower petals. $45
CHAIN THUMBPRINTS
This could be a double egg cup OR a Measuring cup.
It is 4 3/4" tall. The maker is unknown but it is EAPG.
$45
DOUBLE PINWHEEL was made by Indiana Glass, Dunkirk ca. 1015. See it without the rose petals HERE. and the side view HERE. $35

ROSE IN SNOW
This is a 7 1/2" tall bottle that could have been
used for anything. See
the patterned stopper HERE & HERE. It was made to look like the Rose in Snow pattern in the mid- 20th century. $45

THIS is a 5 1/2" lead glass butter liner! Reed & Baton sold them for use in metal
butter dishes in the
1880s. Holes in it allow
air to circulate as ice
could be put under it
to keep the butter
better. See side. $65


TEPEE aka Nemesis aka Arizona pattern
by Geo Duncan &
Sons ca. 1896. It is
4 1/4" tall claret. We have 4 @ $30 each or all four for $75.

There is no pattern associated with this shaker holder. It will hold a pair of shakers of no more than 1 3/8" diam. at the base. See small chip HERE. $34
A SUNBURST type patterned knife rest.
It is pressed but not a known pattern. $32
Bryce McKee made the faux staves of the WOODEN PAIL pattern in this 3 3/4"tall container with a metal
bail which has gone missing
in the 120 years since it was made. It could be used for appetizer picks or whatever at a back yard barbeque .
$45
These are clearly very early Victorian glass, if not American. It is a pair of bobeches... candle rings. Placed over candles (before the dripless kind were invented) they catch drips and spare the linens.
It is a matched pair in flint, 3 1/4" in diameter with the
opening for the candle being just under 1".

**SOLD**

Two views of an irridized
glass "corn cob" , 4 3/4" tall bottle. It is a product of Imperial Glass Co. ca. 1905. We have no idea what it's
original use was. Do you?
$85

A BROKEN COLUMN aka Rattan Biscuit or Cracker Jar by the U S Glass Co. ca. 1893. It has a small chip on the flange of the lid that fits down into the jar seen HERE. So only $125.
CACTUS cracker jar
by Greentown, their #375 ca. 1899. It is in pristine condition, but is missing its lid.
$85
DIAMOND RIDGE
An 8 1/2" tall & 5" diam cracker jar made by Duncan Miller ca. 1901.
A beautiful & usefull form. $55
MANILA aka Wreath & Shell Cracker Jar in blue opalescent by Model Flint ca. 1899. It is 8 1/2" tall.
$375
FLOWER & PLEAT color washed Pomona treament by Crystal Glass Co. ca.1890.
It is the 5 1/4" tall Biscuit Jar base. $65
A blue bon-bon or trinket dish in Dugan Diamond Glass Company's pattern,
ARGONAUT SHELL aka Nautilus, ca. 1900.
It is 6 1/2" wide & 7" long. $54
This is a Frosted Lion knife rest - a rarity in the Lion family of early glass. We do not know the maker but it closely resembles the Baby Face by Baccarat 1893-96. A close up of the head is HERE. $65

The famous "Baby Face" knife rest is 4" wide. It was made by Baccarat 1893-96 and not a part of the Baby Face EAPG pattern. See a close-up photo of the face HERE & a tiny clear spot in the frosting HERE. $74





SERENADE plates are products of the McKee Bros. Co c. early 1900s.
The chocolate on the left above is one of the well known plates depicting a troubadour serenading his fair maiden. This stunning example of chocolate glass is 8 1/4" diameter & has a couple of tiny dings that do not detract. $115

In the center above is a milk glass SERENADE plate with the fawning musician wooing his maiden. It is a smaller version at 6 1/4" diameter has no damage.
We have 2 @ $85 each.

The 8" diam chocolate SERENADE plate on the right is also in chocolate slag glass and a credit to the glass & mold makers of Greentown & McKee Glass Co. This one has an edge chip that is practically lost in the design, see HERE.
And HERE is a close-up of the center of this plate. $155
This rugged blue handled mug is 5" tall and called the
Westmoreland Troubadour
mug. Have it for $65

INDOOR DRINKING SCENE
A mug by Greentown & or McKee
ca. 1902. It is 5 3/4" tall. There are 2 pinpoint
underfilled spots at the
top of the handle. $185

DAISY & BUTTON pattern on the lower part & the base of this little Hobbs Brockunier 2 3/4" tall whiskey tumbler. It has some small flakes on the base so it it discounted to $32.

Cambridge made this 2" tall jigger or shot glass
as an advertising piece. It has the word
"STULZ" imprinted on the base. See it HERE. Who knows what it might have been an
ad for, lo, over 100 years ago. $32


Very few EAPG patterns were made in the form of candlesticks.
PORTLAND is a classic EAPG pattern made by the U S Glass Co. ca. 1910.
This 8 1/2" tall pair has engraved stylized flowers in the stems and on the feet.
The only damage is one tiny point broken off on one foot seen HERE.
The pair is $120.
A 7" tall LOOP patterned candle holder
could have been made by a number of early glass companies during the 1850s-60s. It is flint and the 2 halves are held together by a wafer see HERE.
$55

Above is an absolutely gorgeous tray in the
U S Glass Co. pattern, DELAWARE. At 6" x 10", it is the largest of the 3 trays made in this pattern. It could be used for many purposes including a place for the individual creamer & sugar bowl OR in the Boudoir as a holder for jewelry or comb & brush. $65

Inkwells were indispensable in Victorian times. And yet we rarely see
early ones in glass. This is especially rare because the tiny glass insert that holds
the ink and the glass lid to it are all intact. All of the top parts are damage free, including the side 'arms' that held the pens. There are small flakes on
3 of the 4 feet seen HERE. It is 4 1/2" square. $135

MARJORIE aka BUTTON STAR aka
Cambridge #2631 ca 1904. This is the only
napkin ring we have seen in an EAPG pattern.
It is pictured in Heacock's' Ruby Stained book
& engraved with the letter "F". $65
A covered mustard jar with attached underplate from the 1870s. Use for condiments or sweetener. The pattern is SCALLOPED DIAMOND POINT by Central Glass Co. $65
See more mustard jars HERE.
Here we have a genuine
Violet Bowl in the U S Glass Co. States' pattern, COLORADO!
It is 2 1/2" tall & in that
gorgeous cobalt blue with gold embellished 'feet'.
$70
And this is a humidor. This pattern is TUXEDO made by Fostoria, #1578 ca. 1908. It will not keep much humid without its (probably metal)
lid but you might have one
to fit it. It is 5" tall. $45
This lovely piece is a
pickle castor in a silvery
metal frame, including
the fork. The pattern is BUTTERFLY w/ SPRAY
aka Acme by Bryce,
Higbee ca. 1880s.
$95

The Three containers above are pattern glass ICE BUCKETS!


This is BRILLIANT aka PANELLED CANE pattern
by Fostoria ca. 1902.
An impressive ice bucket
that is 5 1/2" in diameter at
the top. $65
HEART W/ THUMBPRINT ca. 1898 is one of Tarentum Glass' premier patterns. This ice bucket is 5 1/4" high and 6" diam at the top edge. See also HERE.
It has one tiny nic, seen HERE. $95
EDGEWOOD, also a Fostoria product, #675 made ca. 1898. It is 5" tall at the side (without handles) & 6 1/4" wide at the top.
See also HERE.
$75




STAR is the name of this short line
of odd forms made by Ripley Glass Co. ca. 1875. This is a 7" tall bottle
with a ground glass stopper. No telling what it served. See the 2 pieces HERE.
See close-up of the design HERE. $85
WESTWARD HO!
This is a recent issue of the 5" diam. footed dish with a fitted lid. See another view HERE. $25

THOUSAND EYE aka SENSATION aka THREE KNOB is a very popular
EAPG pattern. It was made by Adams Glass Co. during the 1870s in blue,
amber, apple green, canary (vaseline) & clear in nearly 100 different forms.
On the left is the blue little 3 1/2" x 4 7/8" novelty cart with molded
wheels which is known as a "salt cart". It is fairly rare. $75

In the center is a genuine Northwood ARGONAUT SHELL opalescent dish
that is about 7" across the top. It is not signed but the intricate design at
the base is a sure sign of its authenticity. It was made about 1900
& would hold lots of tidbits you'd want to serve.
See a close up of the base HERE $45

On the right is a very pretty fancy fluted Northwood creation called a Bride's Bowl but it could serve many uses. The pattern is SPANISH LACE &
it is about 5 1/2" wide at the top; in vaseline opalescent. $ 45

Not all small pieces were called 'salt dips'
by their makers. These teeny little dishes
are Heisey's FANCY LOOP pattern 'celery dips', made ca. 1898. They are only 3 1/8" across. We have 5 @ $34 each.
And this little piece is a pen wipe in the WESTMORELAND pattern by Gillinder
ca. 1889. It was meant to hold boar
bristles to wipe your writing pen tip.
It is 3" in diameter and 2" high. $42

Close Up photo on the right.
VEGETABLES! in the bottom of a
relish dish! It is pictured in Metz &
not part of a pattern & it is
beautifully molded. Look at the
details of the onion slice in the left
hand corner, a tomato slice & a
pickle, seeds and all! $48
We have many more relish dishes
HERE.
CHANDELIER aka Crown
Jewel (s) is a pretty pattern by O'Hara Glass Co. ca. 1888. This is an ink well & at one time included an insert. But the
glass has outlasted the material of the insert. Not a common form for EAPG patterns. It is 2 1/2" tall and the opening at the top is 2" across.

**SOLD**


Some of the pretties below were originally sold as relish or pickle dishes.
But EAPG is famous for its ability to be 'repurposed'.
Since many need a place to rest spoons by coffee pots or other
serving pieces, we suggest choosing one of these
convenient forms to fill that need.
First is a Hobbs TREE
OF LIFE pattern nappy or dish. It is leaf-shaped;
5 3/4" long & ca. 1879. We have several @$32 each clear & $42 each for blue. These make great gifts!
ISIS is a McKee product
ca. 1894. This 4" x 8"
relish dish works well
for a serving spoon rest
or even a rest for this
smaller spoon, say, near
the coffee server. $35
DAISY & BUTTON
This is a "Lay Down" Spoon Tray in the Daisy & Button pattern. It is 7 4/5" long & 2 3/4" wide. Only one we've ever seen. $38

We have many more such versatile dishes HERE.
Consider a matching small dish such as the Isis one on the right, to hold your sweetener packets.
See more of these HERE. Only $18

While we're getting creative, here is a very unique 100 year old
"Chip 'n Dip" set for your entertaining, Victorian style.
This Daisy & Button blue set is going to fit on Game Day.
It has a number of nics around the top edges which, when
served with enough beer would not be noticed. $55.


The Dresser Set Items have moved to HERE.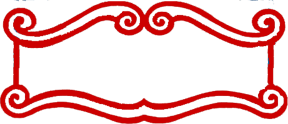 VALKYRIE aka
Strawberry & Fan
Fostoria's #402 Line
ca. 1894 8" tall $48
WILDFLOWER was not originally made in a vase so this is a later issue. It is 7 7/8" tall, heavy & not found in any books. $54

THOUSAND EYE
By Adams ca. 1880s
4" tall & 2 1/2" diam.
$38


AUSTRIAN aka
Fine Cut Medallion,
a Greentown pattern
ca. 1898, is 10 1/4"
tall. $85
KLONDIKE aka English Hobnail Cross was made
by Dalzell, Gilmore & Leighton ca 1898.
It is 8" tall. $45
MICHIGAN aka
Loop & Pillar aka
Panelled Jewel is a
U S Glass Co. States'
pattern ca. 1902.
It is 8" tall. $55
MASSACHUSETTES, the states' pattern in cobalt
blue is 6 1/2" tall.
U S Glass Co. ca 1890.
$43
PENNSYLVANIA
A scarce piece of this 1890s pattern by the U S Glass Co. in emerald green. It is 6 1/4" tall & some gold on top. $45
COBALT BLUE
vase in a pattern we have
been unable to identify.
The design is like loops or arches and the gold is very strong but worn at the top edge. We believe it is a
U S Glass Co. product.
It is 5 1/2" tall. $48

MASSACHUSETTES
by U S Glass Co.
ca. 1890s.
It is 6 1/2" tall & has a base chip seen HERE.
$35
PORTLAND aka
U S Portland is by
U S Glass Co. ca.
1902. It is 6" tall.
$45
SWIRL
This is not a vase. It is
an English syllabub. It is
blown flint & the pontil is
not ground. It is 4 1/4" tall & 2 5/8" diameter at the top. $95
DEWEY Parfait, a Greentown pattern Oddity. It is 5 3/4" tall. There is one large & one small chip on 2 feet. See HERE. $65
QUEEN'S NECKLACE
by the Bellaire Goblet Co. ca. 1891.
It is 6 3/4" tall. $38
VIRGINIA aka Banded Portland is 6" tall. It has some remaining gold on the top edge. By U S Glass Co.
ca. 1901. $22
IMPERIAL'S No. 1
pattern aka
Three-In-One
made ca. 1902. It is
5 3/4" tall. $32


TEXAS aka Loop with Stippled Panels is the U S Glass Co. States' Series pattern for the Lone Star State ca. 1900. It is a 6 5/8" tall 'tulip' vase & has a a top scallop chip, seen HERE. $45
FRISCO aka Fostoria
#1229 was made in 1903 by stretching out
a spooner. Called a "swung" vase, it is 13" tall. $48

CHAMPION aka Fans with Crossbars was made by the McKee Glass Co. ca. 1890s.
This vase is 6 1/4" tall. $38
BEADED GRAPE aka California States pattern by U S Glass Co. ca. 1890s. This is a rare form of this pattern. It is 10" tall & has a hole in the top of the back for hanging. $110
IOWA
The States pattern for the Hawkeye State by
U S Glass Co. ca. 1900.
It is 6" tall & 2" wide
at the top. See another view HERE. $25
This little milk glass vase
vase is only 4 1/4" tall &
may have served any
number of purposes.
See back HERE. There is a
bit of paint still showing.
$28

PALM LEAF FAN was
made by Bryce Higbee
Glass Co. ca. 1904. It is
6" tall and has a small
chip & in-the-making
bubble on the top edge,
seen HERE. But it still
holds flowers! $27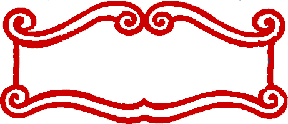 Our Nappys have graduated to have their own Store - go HERE to visit it.